You may notice that there is weather forecasting shows on your taskbar, after recent Windows update. Though it might be helpful, but some may find it unnecessary for the widget to be there. In this article, I will show you how to hide or show weather on taskbar Windows 10.
How To Hide or Show Weather On Taskbar Windows 10
The steps are quire easy actually to hide weather forecast in on taskbar Windows 10. Just follow below steps.
1. Right click on Taskbar.

2. Click on News and interests.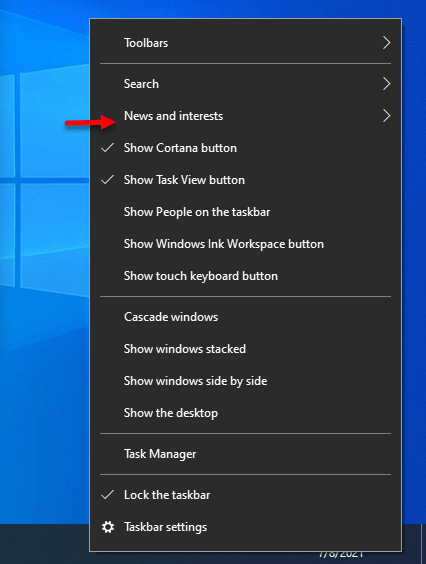 3. Click on Turn off.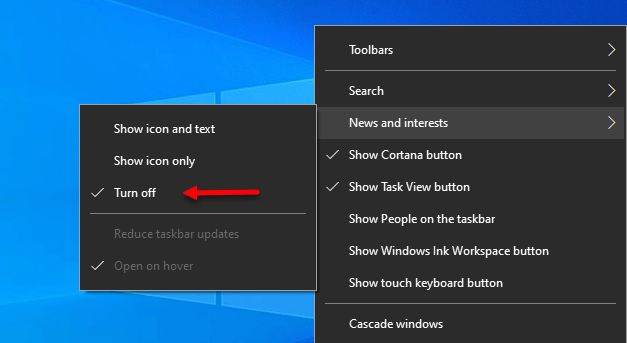 Done! Now the weather information is no longer showing on taskbar. You have claimed the taskbar spaces so other applications icon can be
If you would like to turn it ON back again, you just can repeat the above guide (step 1 to 2), then choose Icon only to show only Icon.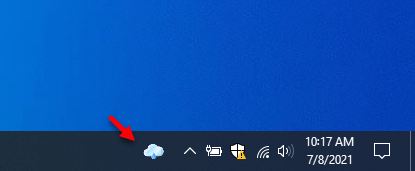 Choose Icon and text to show both Icon and text.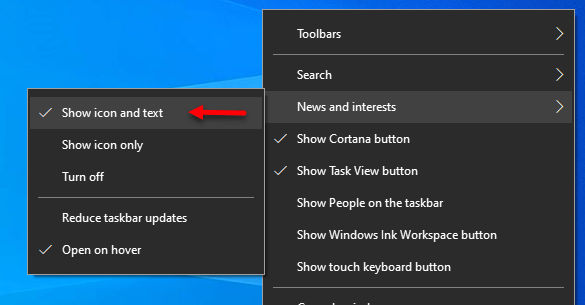 Now, you have your weather forecast back on your Windows 10 taskbar.
Read more: How To Get Rid Of Tiles On Windows 10
I hope you find it helpful.